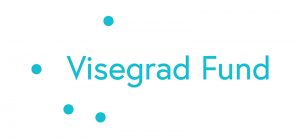 Changing Landscape of Media
Project will tackle the issue of media development in Central Europe. The position of journalists and existence of independent media houses is currently seen in danger. When debates are held on this topic, we can mostly hear terms like oligarchization of the media, global financial crisis effects, communist legacy or state pressure. There has been an increase of analysis and articles written on the cross-border basis between journalists from Central Europe (Visegrad Insight, Reporters without borders, Deutsche Welle and more) who tries to describe the situation in their countries and warn about the impacts. Nevertheless, writing about particular events such as a murder of Jan Kuciak, impropriate statements of Czech president about journalists or PiS's attempts to tame the media in Poland doesn't show the whole picture.
In this region we are missing comprehensive and explanatory material describing the situation with more geographical and political content including the overview of historical developments from 1989.The easiest and audience friendly way of informing public about the topic is through social media. Voxpot use the video-reporting as a tool to create materials of long-term relevance, that will be educational and explaining, as well as visually and thematically attractive for the citizens of V4 countries and beyond. Together with our partners who provides us with their expertise, network, knowledge of their country and audience, we will create outcomes that will be easily shared, translated and thus reach the citizens greatly and raise awareness about the issue.